Back in 2011, I was a recent college grad working at IBM as a "performance engineer" for z/OS mainframe software. Now, I didn't know anything about mainframes, but I was thankful to have a job on the heels of the Great Recession.
At the time, IBM had recently released the Jazz platform with Rational Team Concert (RTC), a collaborative project management tool geared towards Agile software development. Teams company-wide started adopting RTC whether they wanted it or not. My team was no different: we created a team project in RTC and started writing work items in it. In my opinion, RTC was decent. It was very customizable, and its aesthetics and user experience were better than other tools at the time.
One day, I made a typo while trying to assign a work item to myself. When typing a name into the "owner" field, RTC would show a list of names from which to choose. For whatever reason, the list included all IBM employees, not just members from my team. IBM had nearly 400,000 employees worldwide at the time. I accidentally selected someone else with a similar name to mine. Blissfully unaware of my mistake, I proceeded to save the work item and start doing the actual work for it.
About a day later, I received a nastygram from another IBMer named Andrea Knight, demanding to know why I assigned her this work item in RTC. I had never met this person before, and she certainly wasn't on my team. (To be honest, I don't remember exactly what her name was, but for the sake of the story, we can call her Andrea.) At first, I felt perplexed. Then, once I read her message, I quickly realized that I must have accidentally listed her as the owner of the work item. I immediately corrected the mistake and humbly replied with an apology for my typo. No big deal, right?
Well, Andrea replied to my brief apology later that day to inform me that she was NOT responsible for that work item because she had NEVER seen it before and that she would NOT do any work for it.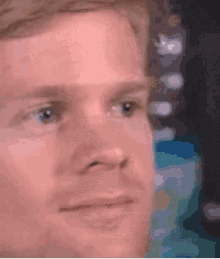 I was quite taken back by her response.
I let it go, but I couldn't help but wonder why she would answer that way. Perhaps she was having a bad day? Perhaps her manager scrutinized all work items bearing her name? Perhaps the culture in her part of the company was toxic? Was my mistake that bad?
Even though this incident was small, it taught me one important lesson early in my career: a little bit of grace goes a long way. Poor reactions create awkward situations, hurt feelings, and wasted time. If we make a mistake, we should fix it and apologize. If someone else makes a mistake, we should strive to be gracious instead of unpleasant. I try to practice this myself, though, sometimes, I fail.
Nobody is perfect. That's why we all need grace.