About the Blog
Automation Panda is a blog about software, testing, and (most importantly) automation from my own career experiences. I hope to make this blog both a journal for my professional growth as well as a valuable resource for others. Why name my blog after pandas? Why not! Please comment, share, and subscribe.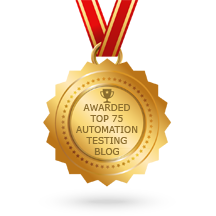 About Me
My name is Andrew Knight, and I'm a software engineer. My specialty is building test automation systems from the ground up, which involves both software development for test code as well as the infrastructure to run it in continuous integration. I also do Web dev and tool dev from time to time, and I love databases and compiler theory. My main programming languages are Python, Java, C#, and JavaScript, but I have worked with others and can pick up new ones quickly. I hold a Computer Science BS/MS from RIT. My full resume is on LinkedIn.
Follow me on Twitter at @AutomationPanda!
Consulting
Please contact me if you are interested in my consulting services. I can provide training and expertise on development, testing, automation, BDD, Agile, and more!
Talks
Please see my Speaking page.
Online Courses
Test Automation University
TestProject
Guest Articles
I frequently write articles for the Applitools blog. Here are other articles:
Publications
Personal Posts
All written content on this blog is copyrighted to me on the dates of publishing. All rights reserved. Please copy content only with explicit permission from me.
Soli Deo Gloria